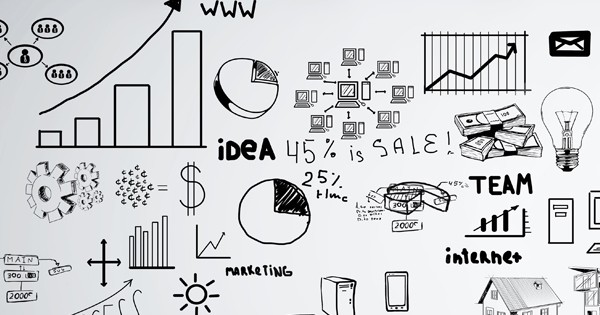 Running a business is something that you do around the clock despite closing hours. There are always things that need to be monitored, customers that have to be attended to and deadlines that have to be met. However, it's important that in the midst of all of the chaos, you don't lose sight of the things that matter most to your business. If not, you may find that you become stagnant or aren't moving in the direction that you'd like to. On that note, in this article, you're going to list 5 areas of your business that you shouldn't overlook.
Finances
Money is what keeps a business going and ensures it can operate on a day-to-day basis. Without the right finances, it's very unlikely that your business will last long. For this reason, you should never overlook the financial status of your business whether good or bad. Always keep track of your business expenses, no matter how small or insignificant they may seem. It's also advisable that you don't get slack on invoicing and pay attention to your debt.
Employee Satisfaction
Another area of your business to never overlook is employee satisfaction. Seeing as these are the people that are going to make your business objectives a reality, keeping them happy is a must. To help you in this regard, here are a few focus areas to consider.
Wellbeing – Promoting employee wellbeing should be an integral part of a business. Find ways to boost their well-being whether by offering wellness programmes, providing fruit in the morning, or offering discounted childcare services.
Recognition – Nobody wants to feel as though they're slaving away somewhere that they aren't appreciated. Reward and acknowledge hard work in a way that will motivate, encourage, and inspire.
Feedback – Employees want to feel as though their opinion matters in the grand scheme of things. By actually applying their feedback and including them in major decisions, you should be able to achieve such.
Productivity
How productive employees are in the workplace is likely to reflect in your bottom line one way or another. It's either that you'll end up noticing a dramatic improvement or an unexpected drop in revenue and impact. To ensure that it's the former, use technology to improve workplace productivity. In the HR department, for example, you could use XCD to help save time and automate everyday tasks. Such software, for instance, can save 5.5 days per month.
Think about how each department could be more productive and then look for technology that is capable of helping you achieve your goal.
SEO
When you lay the blueprint for SEO, it's easy to forget all about it and become inconsistent. However, if you want to see ongoing and lasting results, keep building on the foundation. To stay on top, remember some of the basics of SEO such as monitoring where you stand, using a variation of long-tail keywords, backlinking and using image descriptions. Also, don't forget the importance of creating compelling content as well as refreshing your evergreen content, especially if it's still driving traffic.
Customer Service
Your customers are the foundation of your business, so you should never overlook their needs. Every customer counts as all it takes is one to spread bad press about your organization. Invest in social listening as well as getting useful customer feedback. Your team's customer service skills are also crucial as they will be the ones directly liaising with customers.
When running a business, mistakes will be made, but some can be avoided. By following some of the suggestions above, you should hopefully, avoid any irreversible damages when mistakes are made.