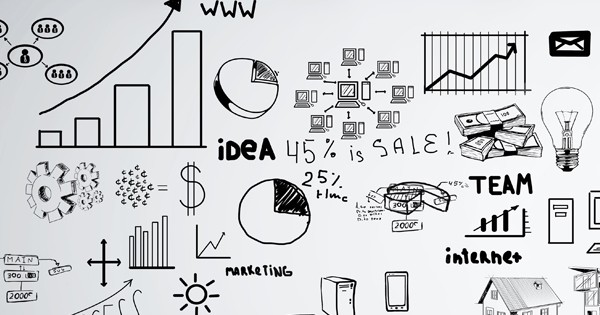 Team collaboration is key to any successful company. Only when talented workers come together can smart, innovative ideas bounce off. Only when everyone is working towards a common goal – your success – can you see mountains move. To achieve this level of symbiosis amongst your employees, however, you need to recruit well and do all you can to encourage team collaboration from the ground up. People don't always automatically gravitate towards each other, but there is a lot you can personally do as their employer to encourage collaboration and teamwork amongst your employees.
Improve the Working Environment
Try working in a dark, dreary basement with a yellow-tinged light and a cold draft. It's practically impossible. The darkness will close in on you and make working seem like the biggest struggle in the world. Though your current office space is likely not so dire, even a simple, uninspired environment can take its toll on your employees. That is why you should instead aim to save yourself money and rent out a coworking space for you and your employees. You can find these in every major city around the world. For example, if you want to rent out working space London, all you need to do is choose the right package that fits your company's needs and enjoy incredibly low rents for as long as you need.
Streamline Admin Processes
Just as the environment can cause a headache and strain amongst your employees, so too can bothersome communication methods and admin processes. Invest in the right software that makes working together a breeze that requires minimal verbal confirmation.
Improve Collaboration in Meetings and Beyond
Once you have improved the environment and the actual work your employees do, next on the list will be to start bringing them closer together. Depending on the size of your company, for example, you might want to rotate who attends meetings so that you can get a full representation of ideas on the table. Alternatively, you could structure what each session will be about beforehand, and encourage every one of your employees to come up with five points to bring with them before it starts. This will help dialogue along and improve the chances of innovative ideas being born.
Encourage Socialisation Outside of Work
Encourage socialisation outside of work to make your employees into true friends who know how to communicate with one another. You can do this by setting up clubs outside of work. For example, have someone be head of an after-work running club that helps your employees stay healthy and bond in a productive way. By sponsoring these activities, you can offer employees great benefits that help them love your company and want to work hard for you.
Don't Pit Your Employees Against Each Other
Never pit your employees against each other with an employee of the month type of system. This encourages strong competition that can hurt collaboration amongst your top performing employees and can encourage lower performing employees to put even less effort in. Instead, try to reward each employee based on their own progress and when they complete milestones.
Never underestimate how important a strong working culture is in your company. It is what will help your employees love their jobs and, in turn, what will help them work better together. Loving who you work with and enjoying being in work every day is one of the best benefits that you can give, so work on building that sort of environment in your company today.
The supply chain is a complex process with a lot of moving parts which can make it a challenge to manage. Business success will rely on a productive supply chain, so it is important for companies to be aware of the key foundations for a productive supply chain. When you are aware of these foundations, it allows the business to identify areas which could be improved which could have a big impact on the entire supply chain. So, what are these key foundations for a productive supply chain? Read on to find out and how you make improvements to your processes:
1. Communication
Perhaps the key foundation to a productive supply chain is efficient communication. Expectations, strategies, goals, and updates all need to be communicated with both staff and suppliers so that everyone is on the same page. Efficient communication is possible through technology (more on this to come) but also through regular meetings to keep everyone updated and engaged with the task at hand.
2. Technology, Software & Equipment
Technology, software, and equipment are vital to success in many areas of business, particularly in the supply chain. New equipment for the warehouse can streamline the operation and reduce errors while software can be used to manage operations, reduce costs and offer insights through performance data. B2B supplier portals from places like weaveability.com can drive procurement efficiency, improve supplier communication with individual suppliers, and automate key tasks – essential for a productive supply chain.
3. Training
The supply chain is, ultimately, powered by the workforce, so it is important that staff are highly trained and their key skills are utilised. Develop a powerful training program to boost productivity and to make sure that everyone knows their responsibilities and how it impacts the chain. Additionally, if you are able to offer staff progression opportunities and keep morale high, then they will continue to perform to a high level and to stay with the business.
4. Transparency
Having complete transparency, or a glass pipe, throughout the supply chain is also essential for productivity as everything is connected. Having transparency throughout the entire process can make it easier to spot issues/bottlenecks and for accountability. Everything is connected, so it is important that everything is always visible to those involved with the supply chain.
5. Collaboration
The supply chain is a complex process that involves numerous individuals and businesses. Naturally, when this many people are involved, it means that collaboration is important. You may have ideas for how to improve efficiency, but you cannot force this onto people so work together to come to the best solutions – by listening to others, you may come up with ideas that you had not thought of previously.
These are the key foundations of a productive supply chain. As such a complicated process which involves a lot of different people, it can be hard to control without the right knowledge and people in place. Fortunately, there are different ways that you can gain control and to make sure that everyone knows what they are doing and is pulling in the same direction.
Running a business is something that you do around the clock despite closing hours. There are always things that need to be monitored, customers that have to be attended to and deadlines that have to be met. However, it's important that in the midst of all of the chaos, you don't lose sight of the things that matter most to your business. If not, you may find that you become stagnant or aren't moving in the direction that you'd like to. On that note, in this article, you're going to list 5 areas of your business that you shouldn't overlook.
Finances
Money is what keeps a business going and ensures it can operate on a day-to-day basis. Without the right finances, it's very unlikely that your business will last long. For this reason, you should never overlook the financial status of your business whether good or bad. Always keep track of your business expenses, no matter how small or insignificant they may seem. It's also advisable that you don't get slack on invoicing and pay attention to your debt.
Employee Satisfaction
Another area of your business to never overlook is employee satisfaction. Seeing as these are the people that are going to make your business objectives a reality, keeping them happy is a must. To help you in this regard, here are a few focus areas to consider.
Wellbeing – Promoting employee wellbeing should be an integral part of a business. Find ways to boost their well-being whether by offering wellness programmes, providing fruit in the morning, or offering discounted childcare services.
Recognition – Nobody wants to feel as though they're slaving away somewhere that they aren't appreciated. Reward and acknowledge hard work in a way that will motivate, encourage, and inspire.
Feedback – Employees want to feel as though their opinion matters in the grand scheme of things. By actually applying their feedback and including them in major decisions, you should be able to achieve such.
Productivity
How productive employees are in the workplace is likely to reflect in your bottom line one way or another. It's either that you'll end up noticing a dramatic improvement or an unexpected drop in revenue and impact. To ensure that it's the former, use technology to improve workplace productivity. In the HR department, for example, you could use XCD to help save time and automate everyday tasks. Such software, for instance, can save 5.5 days per month.
Think about how each department could be more productive and then look for technology that is capable of helping you achieve your goal.
SEO
When you lay the blueprint for SEO, it's easy to forget all about it and become inconsistent. However, if you want to see ongoing and lasting results, keep building on the foundation. To stay on top, remember some of the basics of SEO such as monitoring where you stand, using a variation of long-tail keywords, backlinking and using image descriptions. Also, don't forget the importance of creating compelling content as well as refreshing your evergreen content, especially if it's still driving traffic.
Customer Service
Your customers are the foundation of your business, so you should never overlook their needs. Every customer counts as all it takes is one to spread bad press about your organization. Invest in social listening as well as getting useful customer feedback. Your team's customer service skills are also crucial as they will be the ones directly liaising with customers.
When running a business, mistakes will be made, but some can be avoided. By following some of the suggestions above, you should hopefully, avoid any irreversible damages when mistakes are made.
Within the world of business and commerce, software has become some of the most important add-ons to make companies thrive. That's because their goal is to streamline – to make more efficient – all of your business practices. They'll achieve this in a number of ways, but ultimately they'll be automating a number of tasks that you'd otherwise have to waste time and money employing numerous individuals to do. This article walks you through the kinds of software packages that are going to be providing that cutting edge in 2019 – and why you should consider onboarding them to your business.

Accounting and Sales Data
All companies will have their incoming and outgoings, and they'll have some system with which to monitor how their cash flow is operating. But with smarter insights, reached through software packages that in real time analyse your financial health, your company will find itself more dynamic and responsive. The best of these systems can be integrated with your staff pay systems and even your business loan details,taking away much of the headache from your financial work. It's going to continue its integral importance into 2019.

Cybersecurity
The world of cyber security is only projected to continue its rise as we head towards 2019 and beyond. That's because the digital world has developed a number of severe digital threats that can visit any company – large or small. Check out the packages and suites offered at www.bytes.co.uk to see what kind of software you should onboard into your IT systems for 2019 in order to protect yourself against the wide array of security threats that exist in the digital landscape. From data protection to the overall efficient running of your different IT suites, it would seem essential to have the most up-to-date cyber security software at hand in your business.

Communications

A centralised, monitored and well-run communications system helps global companies expand their reach, communicating instantaneously across the world. It's important for your business to remain at the cutting edge by making sure your communications systems are the best you can get. Software that manages your communications will back up your data without putting it at risk of interception or mining, which means you'll be able to access your files remotely while at the same time guaranteeing the privacy of your communications, whether internally or externally.
Improve communication by investing in:
Skype
Workplace
RingCentral
Creative Software
Even a company far away from the creative industries can profit from onboarding some creative software. After all, it's on platforms such as Adobe that your marketing output and your brand are developed and refined to make them as beautiful, professional and trustworthy as possible. This is not to say that every computer in your office should be adorned with beautiful creative programs. It's only your creative individuals who'll need access to them. But if you like to manage marketing and branding in-house, then it's imperative that you're using some of the swankiest, best-made creative software on the market as we head towards 2019.
Other creative software to use include:
Canva
Photoshop
Moo
Gravit
Piktochart
These four areas of software should be on your Christmas list as we head into 2019 – helping your company remain at the forefront in your given industry.
Whenever you are starting a new business, one of the main focal points should be how you intend to market your business. However, if you are starting up a franchise, it can take a bit more consideration than normal. After all, the head office will be doing their marketing and you don't want to conflict with what they are doing; nor do you want to duplicate any effort unnecessarily. Marketing costs money and you need to stay within a budget, especially as a start-up. If you are starting a local franchise, here are some tips to help you plan a successful strategy.
Key in on Local Marketing
The first thing you should think about is the fact that you are probably opening a franchise that isn't yet available in your market area. If this is the case, leave the actual branding to the parent company and key in on local marketing efforts. These can be employed across a broad range of media, but always with a targeted approach for your local market.
An Example of Targeting Your Market Area
For example, Electrodry is a brand that is well recognised throughout Australia. Everyone knows it is an innovative carpet cleaning system that utilises 90% less water than other carpet cleaning systems, and since the company has a $6 million annual marketing budget, you can't hope to compete with that. As well, why should you even try? The brand is already out there. Now it's up to you as a franchise to tell people in your area that you are there with their system and you offer services locally. That's the beauty of marketing a franchise. You can ride on the coattails of the parent company. There is no need to spend advertising dollars on brand recognition. It's already recognised.
Types of Local Marketing You Should Employ
For the moment, it isn't necessary to discuss such things as flyers, radio and television spots, direct mailing or even adverts in local newspapers. Those are well-known local marketing strategies that you obviously can use for a local strategy. However, in addition to all the traditional methods of local marketing you should allocate a large portion of your budget to online advertising for a couple of very good reasons.
Thank You Google!
Within the past couple of years Google has spent a great deal of time and money researching how people conduct searches. They not only took digital searches into consideration, but also traditional methods like yellow pages in the phone books and newspaper adverts. What they found led to Mobilegeddon and this is something you, as a local franchisee, should know about.
How People Search
It has long been known that few people actually browse phone books anymore because it's faster and easier just to Google it. When it comes to marketing your local franchise, keep this in mind. In addition, you need to know that Google determined that more people search from mobile devices than from a desktop PC, so your local marketing efforts should be mobile-friendly.
Build a Visible Online Presence
Establish a presence on the Internet, use local marketing on the search engines and target keywords with your location in them. In the above example of Electrodry, if you were starting a franchise in Melbourne you'd write your content with keywords like "carpet cleaning Melbourne" or "Melbourne carpet cleaning" and so on. You get the point.
The main point to remember here is that when you are marketing a franchise you don't need to duplicate the efforts of branding. The parent company has done all that for you. They already have a foothold in the market since they are seeking franchisees in other markets. Focus on letting people in your market area know you are there and that you have just built a successful franchise marketing strategy. It really is that simple.
In this post I am going to take you through a useful website development checklist that will give you some ideas when building your site. It also gives you areas to consider when reviewing and improving it's performance, helping to get the most from it.
A good website forms the foundation of a great digital marketing campaign and done well can generate significant sales and sales leads. I talked in a previous post about creating an online buying cycle where you go beyond simply having a site with a good look and feel and start focusing on the online buying cycle as a whole – everything from how you are going to direct traffic to your site and the user journey once on the site, guiding users towards a micro or macro conversion. It also talks about setting up strategies to nurture prospects, converting sales leads into long-standing, loyal customers.
While this website development checklist isn't an exhaustive list, it covers all of the main areas to consider and will get you thinking beyond just the look and feel and will get you to start think about digital marketing as a whole so that you get the most out of your website.
Reach Strategies
It is important to understand how you are going to drive users to your site as this will affect the site's architecture. For example; when we have built websites for event venues, we have found that many venues have designed the site architecture around the rooms in their venue, listing each room and their capacities. While this shows off the venue well, it is more geared towards off-line marketing where sales leads have already been generated. It is not geared towards generating sales leads through digital marketing. Most people when looking for an event venue will search for the event type – 'wedding venues', 'conference venues' etc., and therefore the architecture of the website needs to incorporate this, whilst also showing off the venue at the same time. All quite obvious with a bit of thought but so often sites are designed with no consideration for how you are going to direct traffic to your site.
With a bit of research, you should be able to find out how people will search for your site and will be able to set up the site architecture appropriately.
User Journey
Once a prospect is on your site, you want to keep them engaged and guide them towards a conversion. The call to actions on your site will vary depending on your industry, website and where they are in the buying cycle but generally you want to have your primary call to action – a purchase if it is an e-Commerce site or perhaps a call back request if a lead generation site. For those that are not ready to action this, then you want a secondary call to action such as a blog subscription so that you can get the prospect to enter into the buying cycle. It is then over to your sales and marketing team to nurture the prospect and move them towards a sale.
Good UX
Keeping prospects engaged requires good UX (user experience). You want to effortlessly provide them with the information that they require which means a clear, simple design across platforms. Your site needs to be designed for your target demographic. If your demographic is technology savvy, it will have a different design to a site with a non-technology demographic. A truly user friendly site requires comprehensive testing before the site goes live.
Responsive Design
Your website will be viewed on a variety of platforms and therefore it is essential that you have a responsive design. Simply designing your site for desktop and laptop computers is not enough now. Mobile devices are becoming more popular and your website needs to work on all platforms and browsers. As users use their fingers to navigate around websites, the website will need adjusting to make it mobile friendly. If mobile usage is high, it may be worthwhile considering having a mobile app built.
Blog
Content marketing is an effective way of promoting your site and nurturing clients. A blog usually forms the centre of content marketing and they are becoming an essential part of a website. Have a read of my posts on creating a great blog to find out more.
Social
Social media plays a huge role in digital marketing and therefore it is sensible to have links to your social media pages and to include social sharing buttons to encourage users to share your content online, helping you to build links naturally.
Contact Information
We spoke about call to actions but it is also important to include your contact information. There is nothing more infuriating than trying to contact a company and struggling to find their contact details. Showing your contact details clearly also helps to build trust as it differentiates yourself from less reputable companies.
Cookie Notification
Now part of EU law, if you use cookies on your site, you need to notify the user. I wrote a post a few months ago detailing how you don't need to have those annoying cookie notification pop-ups to comply with the EU cookie laws.
Analytics & Conversion Tracking
In order to maximise the performance of your site, it is important to set-up a website analysis system. Google Analytics is a free website analysis system that allows you to track site visitors and their user journey. It won't automatically track conversions though and you will need to set-up goals and conversion tracking tags in Google Tag Manager. There are also lots of dashboard reporting systems that gives you a simple dashboard showing your site's performance.
Back Office Integration
By integrating back office software, you can synchronise data transfer between your CRM, ERP, stock management, accountancy, email marketing and project management systems which will help you to improve efficiency and functionality. Consider which back office applications you could integrate into your site to make your business more efficient.
Marketing Automation
Marketing automation encompasses a number of things from blogging through to building specialist landing pages and lots in-between. There are a number of companies that specialise in marketing automation such as HubSpot, Pardot and Marketo. These can all be integrated into your site or if these systems are beyond your marketing budget, low cost automations like an automated newsletter system can be set-up.
Security
The security of your website is often not considered until there is a security breach. There is a number of ways to improve the security of your site with a few simple steps. Have a look at my post on 10 ways to improve WordPress security. Most of these principles apply to all content management systems and not just WordPress.
Load Times
Website load times have an influence on both search rankings and conversion rates and therefore it is important to make sure your website performs well. Have a look at my post on website load times.
Promotion
A great website needs promoting to maximise it's performance. A good digital marketing agency will help you to direct targeted traffic to your site, increase engagement and increase sales and sales leads using a combination of digital marketing channels. If you are using a separate website development agency to build your site, it is a good idea to involve the digital marketing agency in the build too so you don't end up making lots of amendments at a later date, increasing development costs.
Happy marketing! If you have any questions, write a comment below and I will answer it as quickly as I can. For more free digital marketing advise, signup to our newsletter below.
Every website should have a clearly defined user journey that helps to keep users engaged and moves them through the online buying cycle. This helps you to convert prospects into loyal customers. (more…)
We are a digital marketing agency in Essex and use a blend of digital channels to help brands reach their target audience, increase visibility and drive qualified traffic to their site. When on the site, we use a carefully planned user journey to guide visitors through the buying cycle and help convert prospects into long-standing customers.
Using a blend of digital marketing disciplines to reach prospects, spread your message, increase brand awareness and direct qualified visitors to your site.  We get visitors to act by downloading resources or marketing material, and interact with your posts by commenting or sharing them online. We help users convert through carefully planned micro or macro conversions and keep them engaged and in the sales pipeline so that your customers remain happy, long-term customers, achieving your business needs.
Our digital marketing services
We start with a careful discovery process where we learn about your buying cycle and how your audience finds, consumes and buys content, products and services and with this information we put together a carefully planned digital strategy with clearly defined KPIs.
We use a combination of top level and lower level reporting software to give an overview of progress and to drill down and analyse what is happening and why, understanding market trends.
We use a combination of paid media platforms including paid search social advertising, display and remarketing to promote content and drive qualified traffic to your site.
We use content marketing to generate targeted traffic, better engagement, improved reach, brand authority and increased sales.
We use a combination of search engine optimisation (SEO) and paid search advertising (PPC) to put together integrated search strategies that increase reach and drive qualified traffic to your site
We use social platforms to increase visibility, promote content, interact with prospects and customers, build authority and to bring positive sentiment to your brand.
We build fully responsive websites for B2B and B2C businesses that are audience focused and guide users through the buying cycle both on e-Commerce and lead generation sites, helping companies achieve their marketing objectives and business needs with clearly defined KPIs to measure engagement, interaction and micro and macro conversions.
The internet has revolutionised everyday life. Most people use the internet several times a day to do things like sending emails or buying clothes and groceries. A lot of people spend several hours a day on Facebook chatting to friends and family. In fact 95% of people research products online before they buy them and more and more people are buying products online rather than buying products in shops.
The internet is so popular because it is convenient and most in most cases, cheaper. It also provides the opportunity for people to interact who liver thousands of miles apart completely free. The internet is huge and is only going to get bigger. (more…)
For the purpose of this article, I am going to focus on London as London has small local companies all the way through to large corporates and a large variety of different industries. It also has small one man band companies through to specialised SEO companies. What applies to choosing an SEO company in London will generally apply to your location.
Choosing an SEO company in London can be a difficult task as the SEO industry is not the most transparent. Many agencies work on 6 month or 12 month contracts so the potential loss can be substantial. This short article talks you through what to look for when choosing an SEO Company in London. (more…)