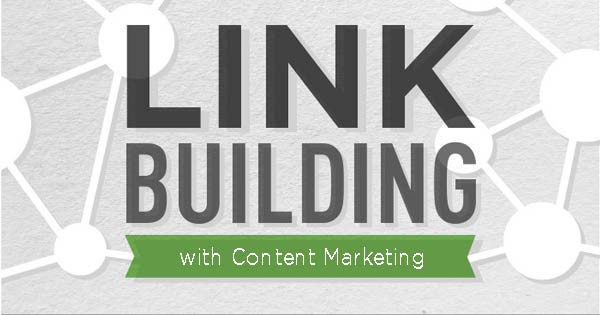 The best way to build links for SEO is to set-up an effective content marketing strategy and aligning it with social and biddable media. Doing this, you will be promoting your business naturally, increasing reach and driving qualified traffic to your site, whilst also improving valuable links that will improve your organic search rankings, helping you to further expand reach and driving more qualified traffic to your site. (more…)
We us search engine optimisation, SEO, to increase a sites organic visibility in the search engine result pages and to drive qualified traffic to your site. Long term, it provides a highly cost effective way of driving traffic to your site and generating conversions as you are not charged per click and visitors are actively searching for your product or service. As such search engine optimisation is an essential part of any digital marketing strategy.
Our approach is effective because we apply a multi faceted strategy that includes:
Altering the website's onsite properties so that it adheres to SEO best practises
Developing great content targeted to your customers search behaviour and intent
Building natural links using a variety of integrated digital marketing strategies
Typically around 85% of visitors to a well optimised site come from organic search with Google answering over 3.3 million search queries every day. With 70% of users clicking a result on the first page, it is important that your site ranks well which requires a carefully planned and executed digital marketing strategy.
Our strategic agency approach delivers effective results that typically increases traffic by up to ten times that of manipulating header tags and is best practise compliant, focusing on naturally created links, and therefore is resilient to algorithm updates.
Why choose Marketing Grin for your search engine optimisation?
We are effective because the audience is at the centre of what we do and everything is done with our clients business needs in mind. We apply a proven search engine optimisation strategy to create natural links, with KPIs to measure the success.
We run fully integrated digital marketing or provide consultancy for those that prefer to do certain elements in-house and being a small SEO agency in Essex, we offer a personal, tailored service that matches your requirements and achieves your business goals.
For more information on how we can help you, speak to one of our experts today.
We are a digital marketing agency in Essex and use a blend of digital channels to help brands reach their target audience, increase visibility and drive qualified traffic to their site. When on the site, we use a carefully planned user journey to guide visitors through the buying cycle and help convert prospects into long-standing customers.
Using a blend of digital marketing disciplines to reach prospects, spread your message, increase brand awareness and direct qualified visitors to your site.  We get visitors to act by downloading resources or marketing material, and interact with your posts by commenting or sharing them online. We help users convert through carefully planned micro or macro conversions and keep them engaged and in the sales pipeline so that your customers remain happy, long-term customers, achieving your business needs.
Our digital marketing services
We start with a careful discovery process where we learn about your buying cycle and how your audience finds, consumes and buys content, products and services and with this information we put together a carefully planned digital strategy with clearly defined KPIs.
We use a combination of top level and lower level reporting software to give an overview of progress and to drill down and analyse what is happening and why, understanding market trends.
We use a combination of paid media platforms including paid search social advertising, display and remarketing to promote content and drive qualified traffic to your site.
We use content marketing to generate targeted traffic, better engagement, improved reach, brand authority and increased sales.
We use a combination of search engine optimisation (SEO) and paid search advertising (PPC) to put together integrated search strategies that increase reach and drive qualified traffic to your site
We use social platforms to increase visibility, promote content, interact with prospects and customers, build authority and to bring positive sentiment to your brand.
We build fully responsive websites for B2B and B2C businesses that are audience focused and guide users through the buying cycle both on e-Commerce and lead generation sites, helping companies achieve their marketing objectives and business needs with clearly defined KPIs to measure engagement, interaction and micro and macro conversions.
Website load times are important and effect user engagement and conversions with faster pages ranking and converting better. People are busy and if the load times on your site are slow, users will bounce and click off.
An effective digital marketing strategy combines multiple digital channels to reach prospects, boost awareness and drives qualified visitors to your site where visitors are engaged and convert into loyal customers.
Getting to the top of the search engines for your chosen keywords takes careful planning and an effective strategy. This post on the do's and don'ts of SEO will help to keep you on track.
Do SWOT Analysis
Before you can start any digital marketing campaign, you need to understand the current state of your website by doing a thorough SWOT analysis. Typically we would look at what you are currently doing, understand what you are doing well and what your weaknesses are; looking for opportunities and threats, taking into account industry trends and competitor insights. It is from here that we would put together an action plan.
SEO went through a huge amount of change in 2012 with Google releasing Google Penguine and sites being penalised for having a poor link profile. The SEO industry for some time had been moving away from manually built links and towards links generaed naturally through effective content marketing – essentially great content being shared online. Done well this is highly effective and removes any chance of being penalised by the search engines. In this post I'm going to go through the fundamentals of ranking a website, illustrating what to do and what not to do. It isn't an SEO blue print and rather a post to ensure that you keep on track and put your efforts into the right areas.
Do understand your audience and target keywords
Before you start directing qualified traffic to your site, you need to understand who your target is and where they hang out. This takes lots of research and a good place to start is on blogs and forums. Typically you will find people that spend a lot of time researching, you get the hobbyist types, the more serious people and the experts. Understand the ones that you are after and where they hang out and the sort of information that they are after. You can then start to formulate a plan on the content that you are going to create that will bring qualified traffic to your site.
Understand what terms they use to find your products or services. There are a number of keyword tools that will show you the search volume for each. A popular keyword tool is the AdWords keyword tool. It's a free tool that anyone can use and will give you a great insight into exactly what the search volumes are for each keyword. The most important thing to remember when using this tool though is to search for exact match keywords otherwise your search volumes will be distorted.
Don't have any duplicate content
This probably sounds really obvious but you would be amazed at how many sites do it and most of the time they do it completely unknowingly. Assuming that you are writing all of your own content, most duplication errors are cause by a poor site structure and consequently pages are appearing in multiple categories, causing content to be duplicated. For example, if you have an e-commerce site and place a product in 2 categories, you are likely to have 2 identical pages unless you have set up measures to protect against this. Another common error is to copy manufacturers' descriptions. Don't do it!
Don't stuff content with your keywords
A lot of people believe that they will gain rankings by stuffing their content full of keywords but in fact, the complete opposite happens. If you stuff your website with keywords, you are likely to be hit with a Google Panda penalty and your rankings are likely to tank or for those who have always done it, not rise to where they should be. Really no keywords should have a keyword density higher than 2.5% on a particular page unless you are deliberately putting them in.
Do know your link Profile and do regular live link checks
Off-site SEO plays a huge part in the ranking of your website, however it is very difficult to improve you link profile unless you know what is wrong with it in the first place. Before doing any link building you should first run a backlink check (This is normally covered in the SWOT analysis) and run through the number of links you have, the type of links, the anchor text diversity, the number of indexed links vs. unidexed links etc. Only once you know this information can you set about link building otherwise you will be blundering around in the dark and could potentially be making it worse. Don't forget that bad links will count against you now.
Many people record the links that they have built to a website but how many actually check whether they are live 3 months later? Blogger outreach is an effective way of broadening your reach and building good links to your site however some blogs have a habit of removing the links after a while and claiming your content. This can be a completely genuine error where they have altered the author by mistake and sometimes it can be a less genuine error. There is no point going to the effort of blogger outreach unless you keep a tally and make sure they are still crediting you as the author.
Do set the right redirects you are setting up
Sometimes it is necessary to set up redirects to direct an old URL to a new one. The link juice will pass across if they are 301 redirects but it won't if they are any other type of redirect like a 302 for example. Make sure that any redirects that you set up are 301 redirects
Do check indexed Links
As most people know, it is vital that your site is indexed. If it is not indexed, the search engines don't know about it and it won't rank. The same is true about links. Unless the web page they are on is indexed, the links going to your site won't be known about by the search engines and won't count for anything. When building links, make sure you are actually looking at what links are indexed and which are not. If you have a load of live links that aren't indexed, get them indexed!
Do know your anchor text diversity
With the introduction of Google Penguin back in April 2012, it is now vital that you keep track of your anchor text diversity. Unless you keep track it will be very difficult to keep a high anchor text diversity and you will be treading on very thin ice and are asking for a penalty.
Do know your link diversity
Your link profile needs to look natural otherwise you are inviting penalties. In theory, if you build links in the correct way you should end up with a natural link profile. Theory though is a wonderful thing and there is a lot of money at stake if you get it wrong. Make sure you monitor the type of links going to your site and diversify them as much as possible to avoid any potential penalties.
If you have any questions, just ask and i will get back to you as quickly as I can. For more free digital marketing advise, signup to our newsletter.
SIGN UP TO OUR NEWSLETTER
The search engines constantly update their algorithms but search engine optimisation in 2012 changed a lot with Google making big changes. In 2012, we even saw some reputable companies that have always applied white hat, best practise approaches to SEO get hit by Google penalties. So what has changed and why and where does this leave website owners?
Google always said that you are not allowed to create links in order to manipulate the search results and any links built purely for the purpose of improving rankings are considered to be web spam and black hat. Most people interpreted web spam as being automatically generated links and believed that if they built manual links, they were safe from any penalty. The release of Google Penguin proved just how wrong this belief was. In actual fact, Google and the other search engines can't tell how the links were built as there is no difference between a manually created link or a link with automation tools like Winautomation or Ubot, they can only analyse link profiles and identify certain trends.
Pre 2012 and How Times have Changed
Before, Google would ignore poor links and would only take into account the good links. If you had some poor links going to your site, Google's advice would be not to worry about it. In the past, the best practises approach when building links was to put your keywords in the anchor text as it made the links more relevant and therefore carried more link juice. However, you are only able to choose the anchor text if you have built the links yourself so sites with low anchor text diversities tended to be sites with a high number of manually created links. Remember, Google says you are not allowed to manually create links for the purpose of improving search rankings. If people have naturally linked to your site, the chances are they would have used different anchor texts giving you huge anchor text diversity.
The internet is becoming filled with poor quality content purely designed to boost web sites search rankings. In an attempt to reduce this, Google started to penalise sites with low anchor text diversity by introducing Google Penguin. Poor quality links now have a negative effect on sites. This changed the SEO world as we knew it and while the trend was moving towards effective content marketing and blogger outreach, this transition was sped up.
What are poor quality links?
These are links that aren't naturally built. Google believes that links should be naturally created by people writing good quality content and others sharing it. Any links built purely for the purpose of improving your sites rankings are considered to be web spam. This doesn't mean you can't manually create links any more, just that they should be naturally created.
Google Penguin
Google Penguin is an algorithmic penalty and runs once a month at random times penalising sites that have unnatural link profiles e.g. link profiles that do not appear to be naturally created having a low anchor text diversity. Google Penguin caused a huge shake up in the SEO world and marked the change of how links are built.
Protecting against Google penalties is simply a case of building natural links focusing on content marketing and blogger outreach and knowing your link profile. You should be running regular live link reports that detail your exact match anchors e.g. keyword, and broad match anchors e.g. keyword with extra text, and the anchor text that doesn't include any keywords of all of your links. There are no exact figures that you should be looking for as every niche is different but if any of your keywords have anchor text diversities of 30% or higher, you should be looking to reduce them by building links with generic anchors. A natural link profile will have a high percentage of branded anchor text (your company's name) and a high level of naked URLs (www.yourdomain.com).
Negative SEO
The difficulty with Google Penguin is that people started trying to game the system and make competitors sites look like they had an unnatural link profile by building lots of spammy links, known as negative SEO. Some people were deliberately launching a negative SEO attack on sites in an attempt to lower their link diversity and trigger a penalty as explained by Matt Cutts in his negative SEO video.
Google launched a disavow link tool in early October 2012 to protect against negative SEO where users can submit links from their link profile that they wish to be ignored. The disavow tool is essentially a crowd sourcing tool where webmasters do a lot of the spam filtering on behalf of Google. The difficulty with this though is that a lot of SEOs don't know what they are doing and will simply disavow all of their links and start again. For example; imagine if you put together a really good link building campaign and saw some good movement in the search engine results pages but someone else built links to the same sites and didn't diversify their links and then got hit with Google Penguin and so reports these links to Google causing these links then get taken down. There is nothing wrong with the sites that link to these sites, only in the 2nd example, the person didn't know what they were doing.  Is this a useful tool or a recipe for disaster? This will no doubt get improved soon enough.
For more digital marketing advise, sign up to our newsletter.
SIGN UP TO OUR NEWSLETTER
How much does SEO cost is a very common question and one which there is no exact answer to and what you should look to pay depends on your business. With the internet playing such a dominant role in the buying cycle, it is important that every business makes some provisions for digital marketing, the amount though depends on the business. As with all digital marketing, SEO is an ongoing process and there is no glass ceiling as to the amount of work that can be done and the costs associated.  (more…)
Alt text tags, short for alternate text, helps to make your site more accessible to users and the search engines, and forms part of onsite SEO. It is a simple piece of HTML code that describes the image and displays when an image hasn't been displayed correctly, either because it is still loading, images are set not to display automatically (emails for example) or there is a problem causing it not to display.
Onsite SEO forms the foundations of an organic search campaign with meta tags essential to the onsite optimisation. Search engine optimisation is an essential element of a digital strategy with most traffic coming via organic search. An effective SEO campaign will help you to increase reach significantly and drive qualified traffic to your site. While most of the SEO weighting is geared towards link building, unless the onsite elements are optimised and search friendly, it will become increasingly difficult to rank well.
(more…)
The major search engines of today started in the 1990s with the Yahoo Directory starting in 1994, LookSmart in 1995, Alta Vista in 1995, Ask Jeeves in 1997 and Google launching in 1998. Businesses quickly realised the economic benefit of having a top ranked site and began to engineer ways to improve their site ranking and improve site traffic. Very quickly search engine optimisation became a multimillion-dollar industry. (more…)