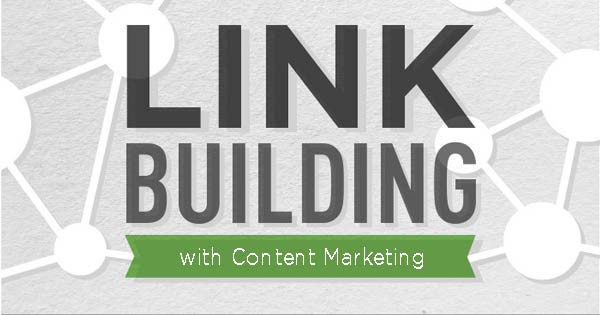 The best way to build links for SEO is to set-up an effective content marketing strategy and aligning it with social and biddable media. Doing this, you will be promoting your business naturally, increasing reach and driving qualified traffic to your site, whilst also improving valuable links that will improve your organic search rankings, helping you to further expand reach and driving more qualified traffic to your site.
The hardest part of any SEO campaign is generating high quality links. Part of the difficulty is that Google deems any content that has been created for link building purposes as spam, regardless of how good the quality of the content is. As the search algorithms become more sophisticated, pure SEO techniques are becoming more risky and less effective. Unless you have an effective content marketing strategy in place that integrates search marketing, social and biddable media together, you will likely see your ranking drop over time.
The Demise of Pure SEO
The search engines have modified their algorithms because the internet was becoming filled up with low quality content, purely to build links and to increase organic rankings. This was effecting the search results delivered to a user and reducing user experience. In an attempt to reduce poor quality content, Google and the other search engines started to penalise sites with low quality links. Google released Google Penguin in April 2012, an algorithm update designed to penalise sites with low quality, unnatural links.  This changed the SEO world as we knew it and while the trend was moving towards effective content marketing and blogger outreach anyway, this transition was sped up by Penguin.
Some people may argue that 'pure' SEO still works and that they are still able to generate good results with traditional SEO tactics, however the trend is moving towards content marketing to generate links for good reason as it is more effective (done well) and it is a stable, long-term strategy that isn't undermined by algorithm updates.
Content Marketing
Content marketing takes on many forms but is essentially the writing of great content with the aim of it being read and shared. Most of the times this is focused around a blog or a content hub. It is not easy and it is a skill that takes time to learn. Done well, your content will:
Have high readership levels
Be shared online increasing reach and building links for SEO
Increase organic search rankings further increasing reach
Gain newsletter subscribers increasing your reach
Be engaging helping to get users to enter into the buying cycle
Provide content that nurtures prospects and moves them along the buying cycle
Generate sales
Done badly, it will achieve nothing and will be nothing more than a time consuming nuisance. Many people start, have the target of writing a blog post a week but find that other things take priority and write fewer and fewer posts. Usually content marketing fails because of a poor strategy, writing the wrong content and badly targeted. Unless you have a lot of experience, it is advisable to get help from an agency.
How to Build Quality Links for SEO with Content Marketing
You should think of your blog as a sales tool and to give it the time and resources to succeed. It is a highly effective marketing tool but it does take time to get going so you shouldn't expect immediate results. Here are a few tips to help you:
Audience
As with all marketing, targeting is hugely important. Spend time research who your audience is, where they hang out and the right tone of voice.
Content
It is important to invest in good content. Write content that your target audience wants to read and is of use to them. Make sure it is engaging and gets people to enter the buying cycle and nurtures prospects, providing the information that they need to convert. If the content is of use to your target audience, they will make sure that they read it and will want to read more posts from you.
Reach
Use social media and biddable media to expand reach. Reach out to influencers in your market place. The bigger the readership, the more effective your posts will be.
Analyse Performance
What worked, what didn't? How can you make posts more engaging? Are there certain influencers you can reach out to?
Stick with it
All to often, people give up too early. If it is not working, understand why and improve it, don't just give up believing that the approach doesn't work.
If you are new to content marketing, give us a call to see how we can help you. We'll help by putting together a winning strategy that will help you expand reach, increase engagement and helps you to convert prospects into long-standing, loyal customers.
For more free digital marketing advise, sign up to our newsletter.
SIGN UP TO OUR NEWSLETTER