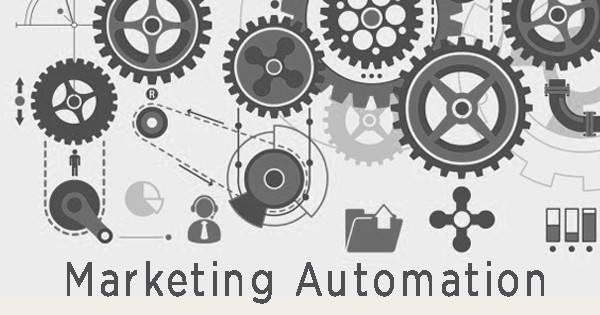 This post looks at setting up an automated newsletter system where your contacts are automatically emailed when a new blog post is released. Marketing automation saves a lot of time but also helps to integrate marketing channels. There is a lot of marketing automation systems on the marketing; some are free and some are expensive. Likewise what they allow you to do varies hugely too.
Creating an automated newsletter system is fairly basic in terms of marketing automation however it is not expensive and can improve your digital marketing strategy significantly.
Content Marketing
Content marketing is an integral part of a digital marketing strategy, providing you content to reach new prospects through digital channels such as biddable and social media, email marketing and search engine optimisation (SEO). Typically the focus of content marketing is based around a blog or a content hub where the content is then shared through digital channels helping you to convert prospects and generate repeat sales. It is great for SEO as it encourages natural link building (where users share your content online), thus helping to improve organic search rankings which in turn drives further targeted traffic to your site.
Although content marketing is great in theory, it requires great content and a good strategy to be successful. Building up a good level of readers can be difficult and without a good readership, you won't be successful regardless of how good your content is. A good way of increasing your blogs readership is by setting up an automated newsletter system that sends out emails to your contact list when a new post is published.
The Benefits of an Automated Newsletter System
Gets Users to Enter into the Buying Cycle – A lot of people that visit your site will not be ready to buy right now but you want a method of getting them to enter into the buying cycle so that you can nurture them and move them along the buying cycle and help to get them to the stage where they are ready to buy. By getting them to signup for a newsletter, you are getting them to enter into the buying cycle.
Increase Blog Readership – To get the most out of your blog, you want to make sure that your readership is high. The more readers, the more chance that the content will be shared and promoted and the more effective your blog will be. Creating an automated newsletter system that emails your contacts when a new blog post is released will help to increase readership.
Nurture Prospects – Once prospects have entered into the buying cycle, it is now down to your sales team to nurture and convert that prospect. Linking your blog to an automated newsletter system is an effective way of nurturing prospects.
Integrates Digital Marketing Channels – Marketing channels have their strengths and their weaknesses. The best digital strategies integrate multiple digital channels to improve reach, engagement and conversion rates. Setting up an automated newsletter system integrates email marketing with content marketing strategies and helps to improve SEO as it encourages people to share your content, thus building back links to your site.
Saves Time – Marketing automation reduces management time. By setting up an automated newsletter system removes the need to create the newsletter manually.
How to Create an Automated Newsletter System
This will depend on how your website is built. If you are using a popular content management system (CMS) that has a plugin facility, such as WordPress, the likelihood is that there will be a free plugin that does a lot of the hard work for you, otherwise you will need to build one. For WordPress sites I use MailPoet as it's free for up to 2000 subscribers, easy to use, relatively easy to set up and gives you the facility to automate newsletters. There are quite a few newsletter plugins for WordPress but many newsletter plugins rely on you sending the newsletters out manually. With Mailpoet, you can choose to send out the newsletter daily, weekly or monthly and set the time of day that the emails go out.
Although configuring is relatively straight forward, to get the full benefit you will probably want a developer to configure it for you. You can add a newsletter button easily but to make a nice newsletter subscription button and incorporate it into your site nicely so that your site retains a professional look and feel will usually require a developer. There is a good newsletter template wizard where you can create your own template but you are a bit restricted to what the wizard allows. For a truly customised look and feel, you will want a developer to create a newsletter template for you which you can then upload into the system.
Contact lists can be easily imported and exported and fields added where applicable. The system will automatically pick out contacts with errors in the email address so it is important that you make sure these are correct otherwise the contact won't be added.
As standard, the MailPoet widget will send emails from your website using PHP Mail but you can also send the emails out via email marketing software. If you're already using email marketing software, you will probably want to integrate it with MailPoet, otherwise most people start off using the PHP Mail to send emails. As to which is best, it depends on how many emails you're sending and the what you need it to do.
MailPoet provides it's own newsletter reporting system in the WordPress dashboard as standard. This is fairly good and tells you open rates and click through rates, detailing each subscriber. The free system doesn't allow you to add a Google Analytics tag and for this facility you would have to purchase MailPoet Premium ($99 a year). If you use email marketing software to send out the newsletters, the email marketing system will provide it's own reporting dashboard depending on which system you use.
Happy marketing! If you have any questions, write a comment below and I will answer it as quickly as I can. For more free digital marketing advise, signup to our newsletter below.
SIGN UP TO OUR NEWSLETTER