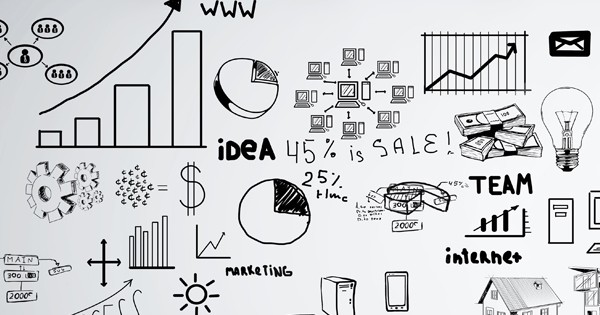 The prospect of starting a business can be extremely daunting because no one ever knows what tomorrow might bring. Even so, no one goes into business expecting failure but the truth is, in some areas of the world as many as half of all new businesses (in some places more!) will fail. In Australia, as elsewhere around the globe, the reasons for businesses going under generally fall within a few categories. If you want to mitigate the risk of failing, it is wise to understand where your biggest risks will occur and from there do what you can to mitigate risks.
Areas Where Risk Is Concentrated
There are several areas within your business that risk is higher and so carries more weight. Others are less likely to happen or will have few serious consequences, so although they cannot be totally ignored, they can be set aside in favour of risks of greater importance. The key to managing risks is to look at the areas of your business that would cost the most if a loss should occur so that you can begin to take steps to prevent any sizeable loss.
For example, if you hold all your printing supplies in a cupboard below where the roof suddenly springs a leak, you are liable to lose all your supplies but the loss would be minimal compared to a leak that sprung over a piece of hi tech equipment that runs in the tens of thousands to repair or replace. The first order of business then in minimising future risk is to assess where loss could hurt you most.
Valuing Your Inventory & Machinery
It is hard to envision a new business just starting up and suddenly losing valuable equipment. Being in line for seasonal monsoons, countries like Australia can quickly come under severe torrential downpours and high winds. Also, some of that equipment is dangerous to use at the best of times and one serious injury could kill or maim a worker for life.
Although you can be heavily insured against loss, if you are in violation of safety standards, you could be in violations that nullify your insurance or go beyond the limits set in your policy. You can use tools like Plant Assessor to ensure your plant and equipment is safe and meets legislated safety standards.
Plan for the Best – But Always Be Prepared
The bottom line in terms of risk management for startups is that you take the time to be aware of where the greatest potential for loss can occur. You are sinking everything you have into starting your business and one accident or market variable can force you to close your doors almost before you've got them open.
Risk management should always be a priority for startups because you never know when and from where disaster can strike. Don't assume that you are safe just because you are new and unlikely to face any calamities this early in the game. Keep Murphy's Law in mind and work forward from there.
This post looks at setting up an automated newsletter system where your contacts are automatically emailed when a new blog post is released. Marketing automation saves a lot of time but also helps to integrate marketing channels. There is a lot of marketing automation systems on the marketing; some are free and some are expensive. Likewise what they allow you to do varies hugely too.
Creating an automated newsletter system is fairly basic in terms of marketing automation however it is not expensive and can improve your digital marketing strategy significantly.
In this post we look at what a landing page is, what makes an effective landing page and we look at a few examples of effective landing pages.
(more…)
Buyer persona's help you to nurture prospects and customers, keeping them engaged whilst moving them along the buying cycle, leading to further sales. It is important to maximise the performance of your website as much as possible and to nurture leads, helping to improve conversions and thus reducing the cost per acquisition (CPA), increasing return on ad spend (ROAS) and improving return on investment (ROI). Buyer persona's allow you to nurture prospects efficiently by tailoring content and sales strategy to the specific needs, behaviours and concerns of the different persona's. (more…)
We use our structured approach to conversion rate optimisation to improve the conversion performance of sites and help you to maximise the effectiveness of your site.
Our conversion rate optimisation goes beyond simply looking at ways to improve conversion rates. We start with the discovery process where we understand about your business and your audience. We conduct SWOT Analysis to understand what you are currently doing well and what can be improved, understanding how you can encourage people into the buying cycle, help to convert those leads with additional marketing channels, and to improve repeat business. We then put together a detailed plan and with the help of our website development team, execute it.
Through analysis and A/B split testing, we refine the plan and deliver a hugely improved site that will deliver significantly improved conversions and profits.
While this process is commonly known as conversion rate optimisation, the best results are typically found by adjusting the online buying journey so every opportunity is to encourage users into the buying cycle, helping prospects to convert and increase repeat business. This in-turn increases conversions, the average order value, per visit value and per visit profit.
Why choose Marketing Grin?
We apply a proven strategy that is audience led and incorporates a range of marketing channels. Our approach is data driven with KPIs that measure the success of the campaign.
We run fully integrated conversion rate optimisation campaigns or provide consultancy for those that prefer to make the changes in-house. For more information on how we can help you, speak to one of our experts today.
We are a digital marketing agency in Essex and use a blend of digital channels to help brands reach their target audience, increase visibility and drive qualified traffic to their site. When on the site, we use a carefully planned user journey to guide visitors through the buying cycle and help convert prospects into long-standing customers.
Using a blend of digital marketing disciplines to reach prospects, spread your message, increase brand awareness and direct qualified visitors to your site.  We get visitors to act by downloading resources or marketing material, and interact with your posts by commenting or sharing them online. We help users convert through carefully planned micro or macro conversions and keep them engaged and in the sales pipeline so that your customers remain happy, long-term customers, achieving your business needs.
Our digital marketing services
We start with a careful discovery process where we learn about your buying cycle and how your audience finds, consumes and buys content, products and services and with this information we put together a carefully planned digital strategy with clearly defined KPIs.
We use a combination of top level and lower level reporting software to give an overview of progress and to drill down and analyse what is happening and why, understanding market trends.
We use a combination of paid media platforms including paid search social advertising, display and remarketing to promote content and drive qualified traffic to your site.
We use content marketing to generate targeted traffic, better engagement, improved reach, brand authority and increased sales.
We use a combination of search engine optimisation (SEO) and paid search advertising (PPC) to put together integrated search strategies that increase reach and drive qualified traffic to your site
We use social platforms to increase visibility, promote content, interact with prospects and customers, build authority and to bring positive sentiment to your brand.
We build fully responsive websites for B2B and B2C businesses that are audience focused and guide users through the buying cycle both on e-Commerce and lead generation sites, helping companies achieve their marketing objectives and business needs with clearly defined KPIs to measure engagement, interaction and micro and macro conversions.
Website functionality is very important and helps to keep users engaged and moves them through the buying cycle helping you to convert prospects into loyal customers. Poor functionality will cause visitors to be less engagement and increased chance of users clicking off without converting and therefore reducing sales.
(more…)
The fundamental part of marketing is to generate more money than you spend; to deliver a return on investment (ROI). This can be part of a sophisticated, long-term, multi-faceted marketing campaign, or a simple direct marketing campaign. Regardless of the campaign size, conversions are critical and ROI essential.
Digital marketing is no different. Digital campaigns should be focused around delivering a substantial ROI. The only way to achieve this is by having a clear conversion that you can measure on your site, and deliver a CPA (cost per acquisition) lower than the value of the conversion. (more…)