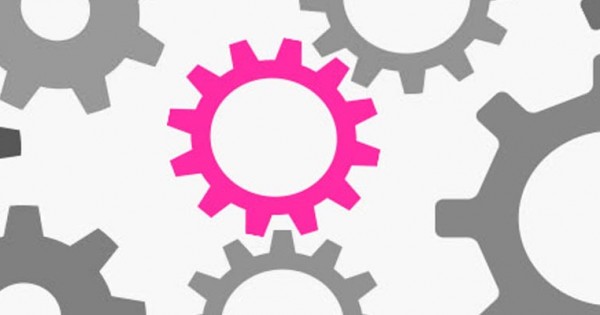 There isn't an entrepreneur on earth who probably doesn't understand that the market is constantly in flux. Then within the market there are industry markets that need to be accounted for, global economies that impact each other, technology that is constantly evolving and a number of factors that will, at some point in the future, impact your bottom line and overall business growth. If you are just starting out and unsure what to do about staying abreast of an ever-changing market, here are a few things you should know about forecasting.
Projecting Sales Based on Market Forecasts
One of the most difficult forecasts to make is future sales. This is a vital aspect of running a business because everything you do is based on the revenue you bring in. From the supplies and parts you order to the number of employees you hire, if you can't predict future sales you have no way of knowing how much inventory to keep on hand and how many people you need to run day to day affairs. At the moment there is technology that literally automates these forecasts in the background based on data accumulated from the web and your input.
The problem for many is in knowing just how to operate the platform in order to get the most accurate projections available. Companies like Indivia Australia help businesses to create automated reports from their ERP systems to provide valuable information for analysis.
Learning to Weigh Potential Sales against Realistic (Actual Historical) Sales
The information you obtain from your forecasting software is typically a general, and sometimes very specific, view of the market as it stands today and where it is forecast to be in a specified period of time. Unfortunately, you need to know how to use the program to weigh market forecasts against a more realistic assessment of what you will be able to sell. In brief terms, you will be weighing potential sales against what you expect actual sales to be based on historical data.
Herein is the problem. As a startup you probably don't have much historical data. What you should do in a case like this is set your forecasts out for shorter periods of time, observe and analyse and continually adjust your figures based on these new 'historical' numbers. Also, if your industry is influenced by seasonal factors, don't forget to adjust for those as well.
Accounting for the Development of New Products
One other factor you should keep in mind is that technology is always advancing and so there will always be an influx of newer and more efficient products. With this in mind, you can't always forecast future sales based on products you have on hand at this moment in time so you will need to set variables in your calculations to account for the development of future products and costs incurred in developing or securing an inventory.
Technology to the Rescue
Much of this is made easier with software that is designed to collect data, analyse its impact on current market conditions and then go about forecasting where the future will take your business in terms of sales and growth. It is much easier with software developed to account for all the factors you need accounting for but in the end, the final 'forecast' is in your hands.
Do you run with the figures from the program or will you adjust them based on a 'gut level instinct?' The best advice here is to stick close to the calculations provided in the program because those are the only figures you can rely on – all else is mere conjecture. Startups may face some rough hurdles in forecasting but with the right platform, most of your decisions can be made for you quietly in the background.
A great blog strategy helps you to increase your reach, bring qualified traffic to your website and nurture prospects. It is also a natural way of building links as people will share the valuable content that you provide which will help with SEO and your organic search rankings.  (more…)
We use online reputation management to help bring positive sentiment to your brand online. Social media and online forums are great for expanding reach, promoting content and interacting and engaging with customers and prospects however they do open the door to disgruntled customers voicing their complaints online. Comments, reviews and opinions that are easily posted on the internet can make or break a brand. Online reputation management helps to maintain a positive sentiment towards your brand.
Despite your best efforts, from time to time there will be customers that have an issue with your product or service, the important thing is how you handle these. Companies have a tendency to take complaints to heart and don't always manage them in the best way causing an issue to quickly escalate. Our online reputation management service helps you to find negative reviews allowing you to address them and puts clear guidelines in place on how to respond and manage them so that you can minimise the impact and maintain a positive sentiment towards your brand.
Why choose Marketing Grin?
We apply a proven strategy that is audience led and aligned with your business needs, helping you to manage complaints effectively and maintain a positive sentiment.
We run fully integrated online reputation management, platform audits, social media policy development, crisis management and consultancy for those that prefer to run their online reputation management campaigns in-house. For more information on how we can help you, speak to one of our experts today.
We use social media to deliver increased visibility, reach and brand awareness, build authority and to bring positive sentiment towards your brand. We use it to engage with clients and prospects and to promote your brand. This helps to build trust which is vital to gaining long standing, loyal customers.
Social media has changed the way people interact with one another and businesses like yours. It has given many people an online voice and companies the opportunity to build positive relationships with customers and prospects. Used effectively, it is the perfect marketing channel to promote your brand in a direct and interactive way and is an absolutely essential part of your digital marketing plan.
By integrating social media with other online marketing channels, you are able to leverage information that plays a significant part in the buying cycle. It is an effective way to index website content faster and to increase the visibility of new content which in turn can be shared online. This not only improves your reach but it helps to build natural links and improve organic search rankings.
You can use information that customers and prospects share online to produce more targeted and effective campaigns. You can also use it to promote great content that engages users and helps them to build confidence in your brand and move them along the buying cycle. This helps you to convert prospects into long standing, loyal customers.
Why choose Marketing Grin for your social media?
We apply a proven strategy that is audience led and incorporates a range of marketing channels. Our approach is data driven with KPIs set out for the , act, convert and engage stages. Being a small social media agency in Essex, we offer a personal, tailored service that matches your requirements and achieves your business goals.
We run fully integrated social media campaigns, onsite and platform audits, social media policy development and crisis management. We provide social media training and consultancy for those that prefer to run their social media campaigns in-house. For more information on how we can help you, speak to one of our experts today.
We are a digital marketing agency in Essex and use a blend of digital channels to help brands reach their target audience, increase visibility and drive qualified traffic to their site. When on the site, we use a carefully planned user journey to guide visitors through the buying cycle and help convert prospects into long-standing customers.
Using a blend of digital marketing disciplines to reach prospects, spread your message, increase brand awareness and direct qualified visitors to your site.  We get visitors to act by downloading resources or marketing material, and interact with your posts by commenting or sharing them online. We help users convert through carefully planned micro or macro conversions and keep them engaged and in the sales pipeline so that your customers remain happy, long-term customers, achieving your business needs.
Our digital marketing services
We start with a careful discovery process where we learn about your buying cycle and how your audience finds, consumes and buys content, products and services and with this information we put together a carefully planned digital strategy with clearly defined KPIs.
We use a combination of top level and lower level reporting software to give an overview of progress and to drill down and analyse what is happening and why, understanding market trends.
We use a combination of paid media platforms including paid search social advertising, display and remarketing to promote content and drive qualified traffic to your site.
We use content marketing to generate targeted traffic, better engagement, improved reach, brand authority and increased sales.
We use a combination of search engine optimisation (SEO) and paid search advertising (PPC) to put together integrated search strategies that increase reach and drive qualified traffic to your site
We use social platforms to increase visibility, promote content, interact with prospects and customers, build authority and to bring positive sentiment to your brand.
We build fully responsive websites for B2B and B2C businesses that are audience focused and guide users through the buying cycle both on e-Commerce and lead generation sites, helping companies achieve their marketing objectives and business needs with clearly defined KPIs to measure engagement, interaction and micro and macro conversions.
Does a great product sell itself?
Sorry, I don't think so (disagree if you like – comments are most welcome). This is unfortunate for anybody who feels they don't have time for marketing, but the reality is that before you or I can even start to judge the quality of the offering we need to know that the product exists. (more…)